I've been a freelance journalist for 20 years, writing for national and regional magazines and digital outlets. I'm the author of Cheese for Dummies and the spirits columnist for Tribeza. I was the editor of Edible Aspen magazine for three years, and a longtime contributing editor at culture: the word on cheese.
Food
My focus is on sustainable agriculture, humane livestock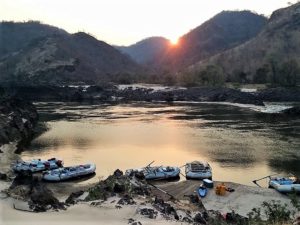 management, and regional, indigenous, and craft foods and spirits. I'm fascinated by the anthropological and cultural aspects of food and drink.
Travel

I cover budget and luxury travel, with an emphasis on adventure, culinary, cultural, wellness, and green facets of the industry.
Design
I write about modern and vintage interior design and decor and I have a passion for reclaimed materials, organic architecture, and recreational vehicle renovations.
Content Creation
I create digital and print content and copywriting for the food, beverage, hospitality, travel, and outdoor industries. My skills include copywriting, content strategy, PR materials, and copy-driven SEO.
Clients: Chisos, Pure Luck Farm & Dairy, Mountain Madness
"Laurel was highly sensitive to the position an interior designer is in when she has an important client to protect.  She listened to my concerns about revealing too much information that my client wanted to keep private but understood the nuances of what I wanted the project to convey. She really captured the spirit of the project and is attentive to details, a good listener, and writes in a smart and nuanced way about interiors and the people attached to them." — Amity Worell, designer, Amity Worell & Co.
"Laurel has a great knack for capturing the vibe of her clients and tailoring social media posts to fit the different companies she works with.  Her extensive knowledge of all things cheese and her connections in the industry were a huge plus for us."— Wendy Mitchell, owner, Avalanche Cheese Company
"Laurel's knowledge and enthusiasm for promoting artisanal food and beverages are extraordinary. As our editor, she planned, assigned, and contributed numerous feature stories to our publication over a three-year period, and also created original blog content. Her professionalism and commitment to meeting deadlines have made her a pleasure to work with but her passion for food is what truly makes her contributions stand out. Laurel was a proven asset to Edible Aspen and would be to any team." —Lisa Houston, Publisher, Edible Aspen
"Laurel's work is expedient, precise, and effective at matching the style of our brand. I highly recommend her."—Mark Gunlogson, President, Mountain Madness